*plays "Money Bag" on repeat*
It is officially Bardi season, as rapper Cardi B is all the buzz with her record-breaking album Invasion of Privacy. The album went Gold in one day, making the Bronx native the first female artist in history to achieve the feat.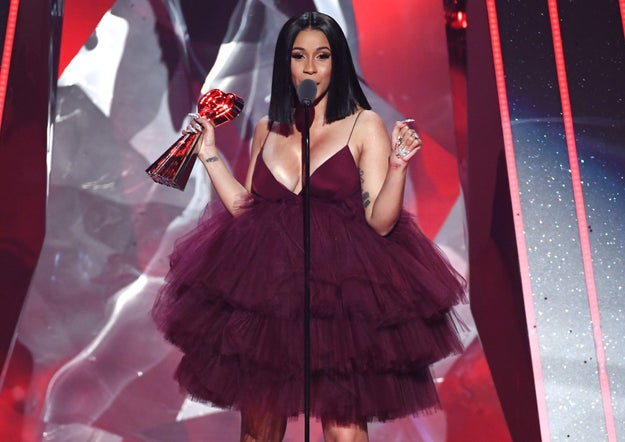 Kevin Winter / Getty Images
Over the weekend, "The Trap Selena" was the musical guest on Saturday Night Live where she officially revealed her pregnancy, performing hit single "Be Carfeul" in a custom Christian Siriano gown.
In her first interview discussing her pregnancy, Cardi B addressed the sexist notion on Hot 97's Ebro In the Morning, asking, "Why can't I have both? Like, why do I have to choose a baby or a career?"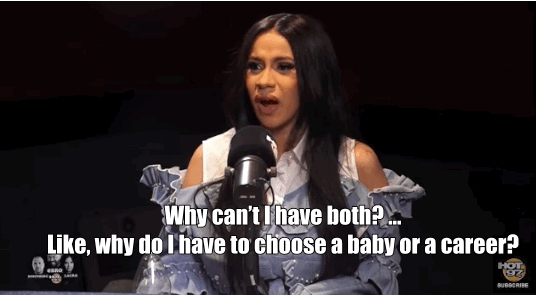 "I don't like the feeling that people making me feel," she told hosts Ebro and Laura Stylez. "Like a blessing is like a mistake or something."
Hot 97 / Via youtube.com
And then the rapper shut down all the naysayers in the best way possible. "I'm 25 years old. And I'mma say this in the most humblest way: I'm a millionaire," reminding people that she is A) a grown-ass woman, and B) independent and financially stable enough to take care of herself and her baby.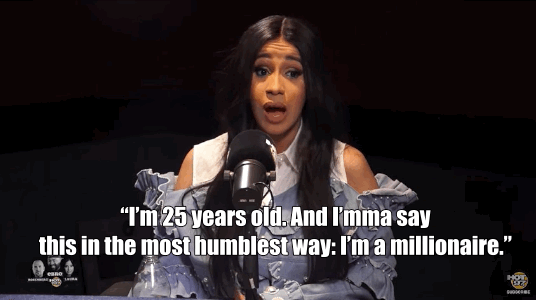 "The industry is never promised, but I know if I make the right money moves I'm gonna always have money," she said.
Hot 97 / Via youtube.com
The Grammy nominee went on to say how so many women don't have a choice to stop working when they're pregnant, and how she's even more driven now. "You think Imma give up when I gotta feed me and my child? Negative."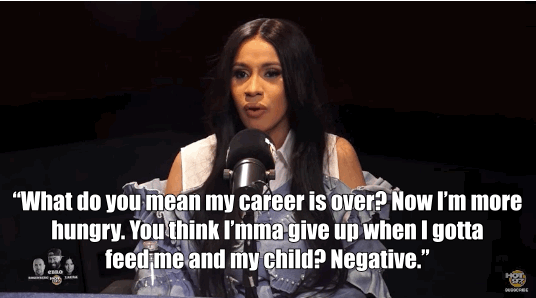 Hot 97 / Via youtube.com
She also addressed the public scrutiny of her relationship to fiancé Offset. The Migos rapper has children with three other women, but Cardi B said he's a "great father to his kids" so she "will never lose," even if the couple doesn't get married. "I'm not having a baby with a deadbeat."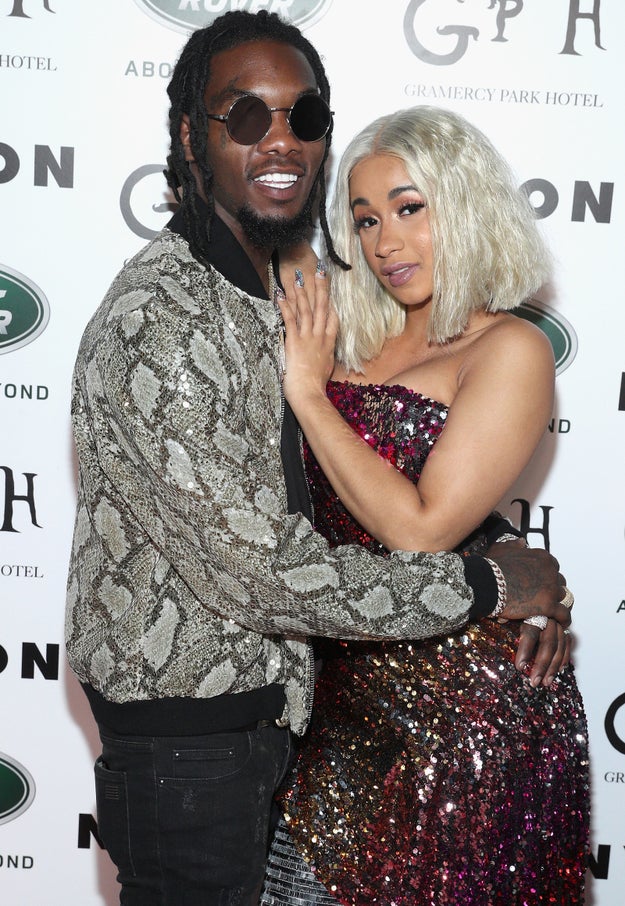 Rob Kim / Getty Images
And to that we say "Amen" and "OKURRR!" Bongrats, Bardi ❤️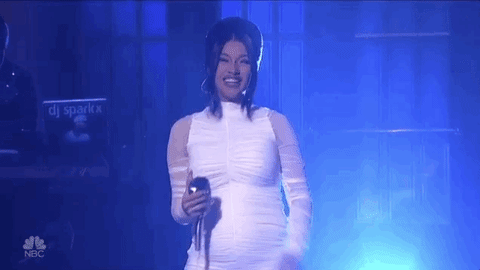 Saturday Night Live / Via giphy.com
Article source: buzzfeed.com